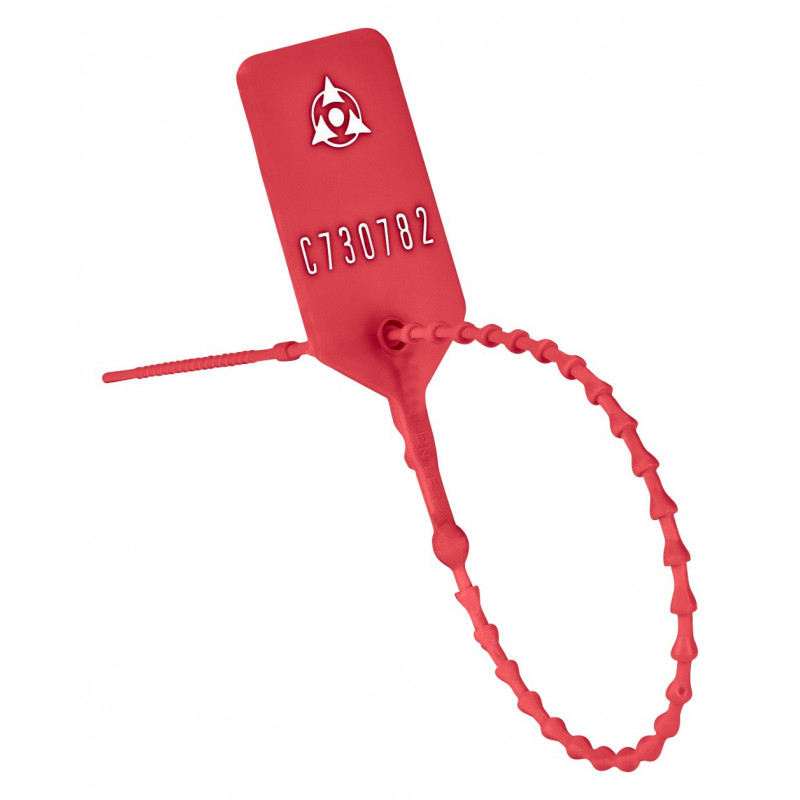  
Pull-up seal LightLock, 1,000 pieces
Easy and manual removal in emergencies
Plastic seal for sealing of fire extinguishers, first aid kits, etc.

Low tear resistance

1 PU = 1,000 pcs

Available in different colours

Other variants are available on request
Emergency case
Fire extinguisher
Product description for pull-up seal 'LightLock'
Easy and manual removal in emergencies
The versatile plastic seal LightLock was developed primarily for sealing of fire extinguishers according to their annual tests and certifications. Due to the easily tearable sealing band, the pull-up seal can also be used for the sealing of first aid boxes, gas bottles, etc.
Thanks to the low tear resistance, the seal can be removed manually in an emergency without the need of tools. The emergency seal is suitable for all applications where it is important to remove the seal quickly.
The individual serial numbers on each seal serves for unique identification and protects against manipulation.
The locking device of the fire extinguisher seal LightLock has a metal insert. When the securtiy seal Mini-Seal is closed, the metal insert penetrates the sealing band and prevents it from being pulled out of the opening again.
Technical details:
Seal type: Pull-up seal
Classification: Indicative seal
Special feature:

Low tear resistance

Material: Polypropylene PP
Dimensions:
Total length: 250 mm

Effective length: 170 mm

Diameter: 2.6 mm



Miscellaneous:
Incl.

unique, sequential numbering

Content / Packaging unit:
Available variants: 
Other variants are available on request.
Data sheet
Unit pricing measure (Artikel)

1000Stück

Unit pricing base measure (Grundpreis Basis)

1Stück

Einsatzbereiche

Emergency case
Fire extinguisher