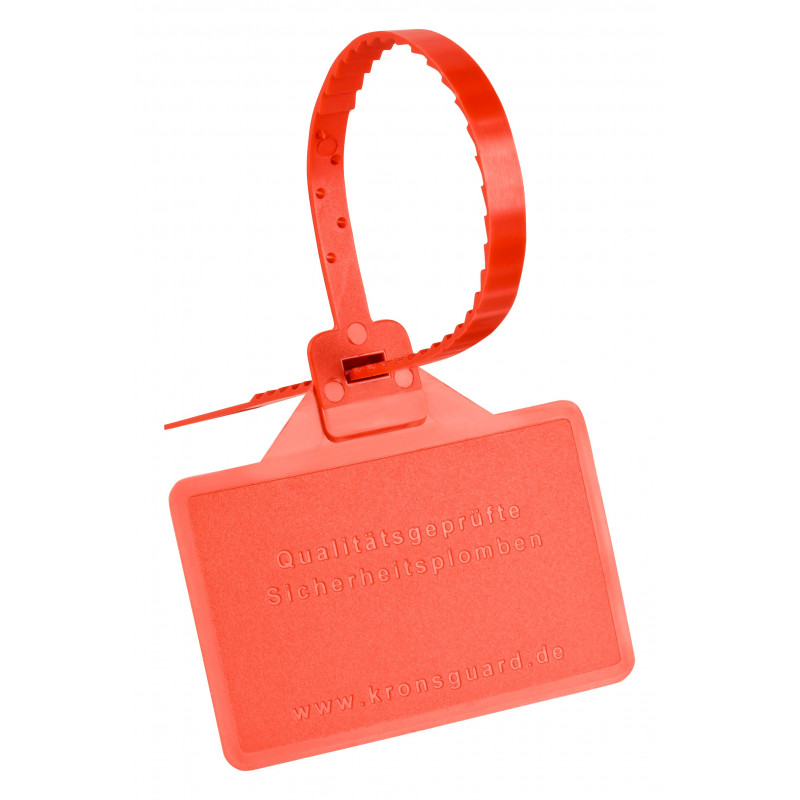  
Pull-up seal with big flag, 1,000 pieces
Pull-up seal for sealing security bags, postal bags, value bags, etc.
Big flag for labelling
1 PU = 1,000 pcs
Other variants are available on request
Deposit bags
Wild animals marking
Product description for 'Pull-ip seal with big flag'
The versatile deposit seal was originally designed for fast and easy sealing of deposit bags. The plastic seal can also be used for sealing value bags, postal bags, etc.
The particularly big flag is used for labelling - on request we can create an individual label for the safety seal. Accordingly, there is no unique serial numbering on the seal flag.
Technical details: 
Seal type: Pull-up seal
Classification: indicative seal
Special feature: No printing on the seal, flag is labelled
Material: Polypropylene PP
Dimensions:
Total length: 340 mm

Effective Length: 200 mm

Diameter: 7.0 mm

Flag: 80 x 50 mm
Miscellaneous:
Please note:

The seal has no

unique serial numbering!
Content / Packaging unit:
Available variants:
Other variants are available on request.
Data sheet
Unit pricing measure (Artikel)

1000Stück

Unit pricing base measure (Grundpreis Basis)

1Stück

Einsatzbereiche

Deposit bags
Wild animals marking